Functional Advanced
Materials Engineering
Research Center
"The important thing is to never stop questioning."
Master of Science Program in Engineering and Technology
Doctor of Philosophy Program in Engineering and Technology
JAIST-SIIT-NSTDA Scholarships
CURRENT RESEARCH PROJECTS
Functional Polymer Materials for 3D Bioprinting
Polyethylene and high density polyethylene using the oxidation reaction to obtain the value-added chemical substance
Chemical Recycling of PE and HDPE
Polyethylene and high density polyethylene using the oxidation reaction to obtain the value-added chemical substance
Functionalized Magnetic
Nanoparticles
Surface functionalized magnetic nanoparticles for adsorption, drug delivery and pollutant degradation
Full 1
Facile Photolithographic Fabrication of Zwitterionic Polymer Microneedles with Protein Aggregation Inhibition for Transdermal Drug Delivery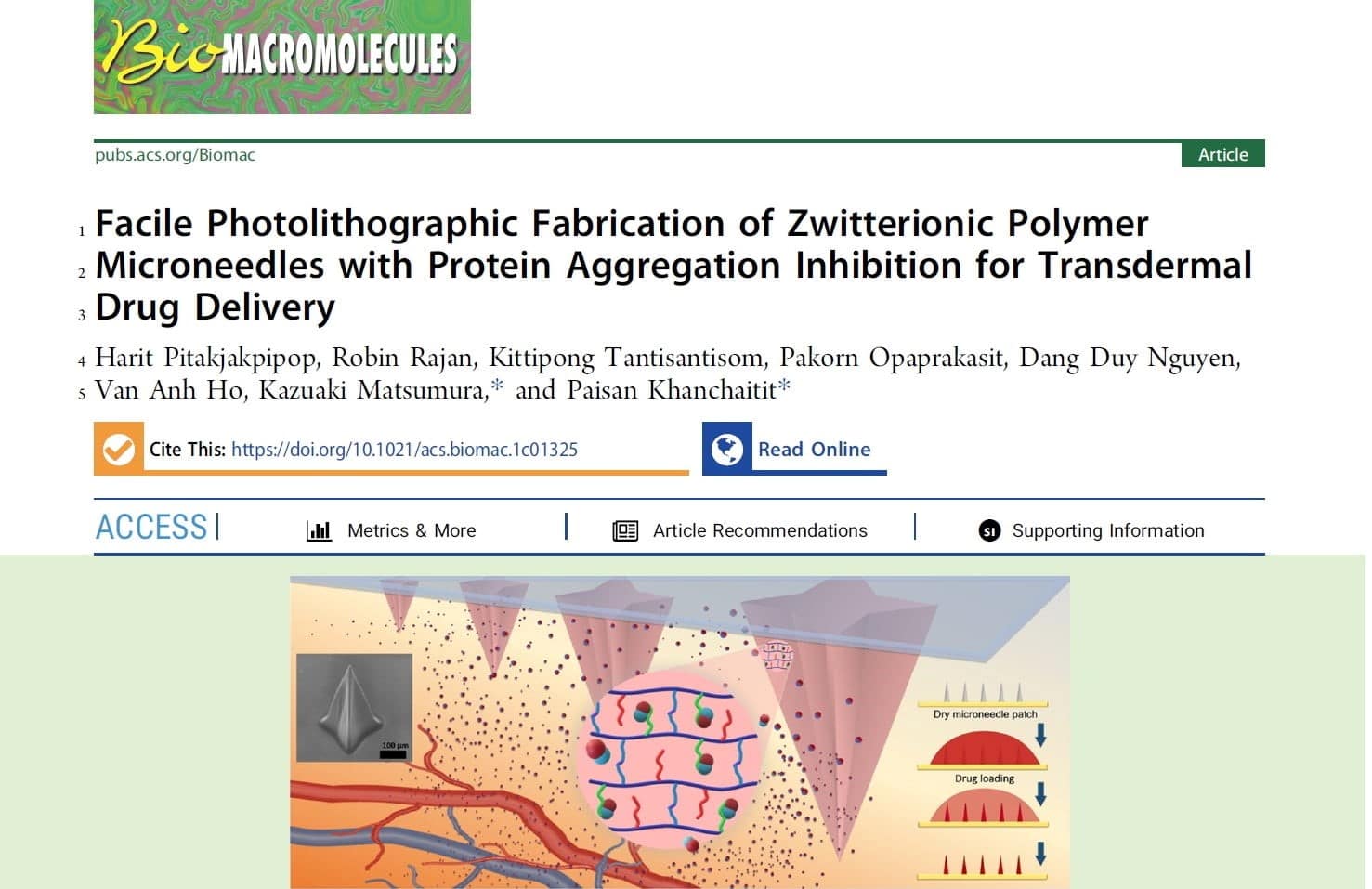 Full 1
Ultrasonic Synthesis of Nanochitosan and Its Size Effects on Turbidity Removal and Dealkalization in Wastewater Treatment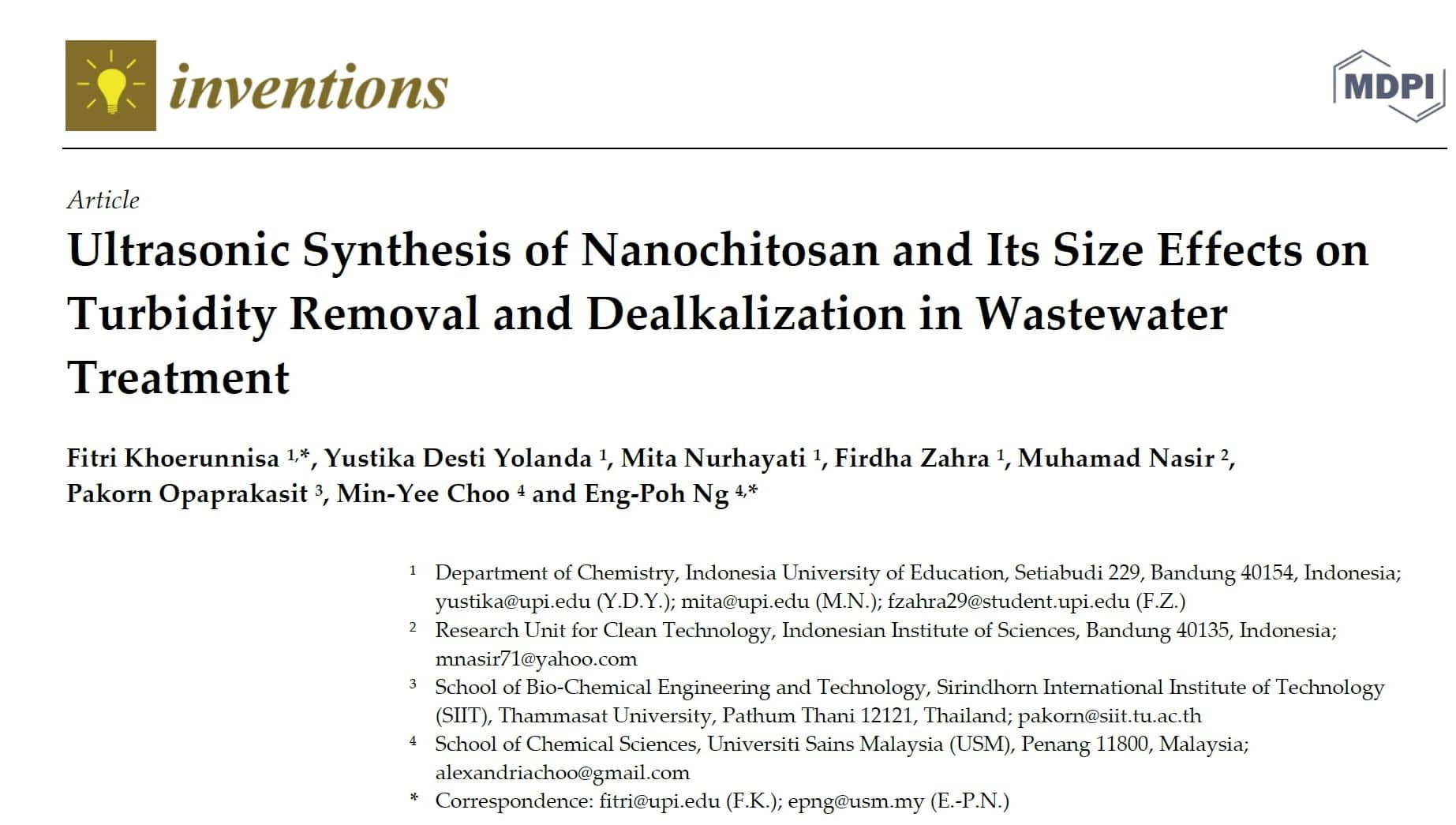 Full 1
Optimization of Melt-mixing Transesterification of Polylactide by Polyethylene Glycol Employing Response Surface Methodology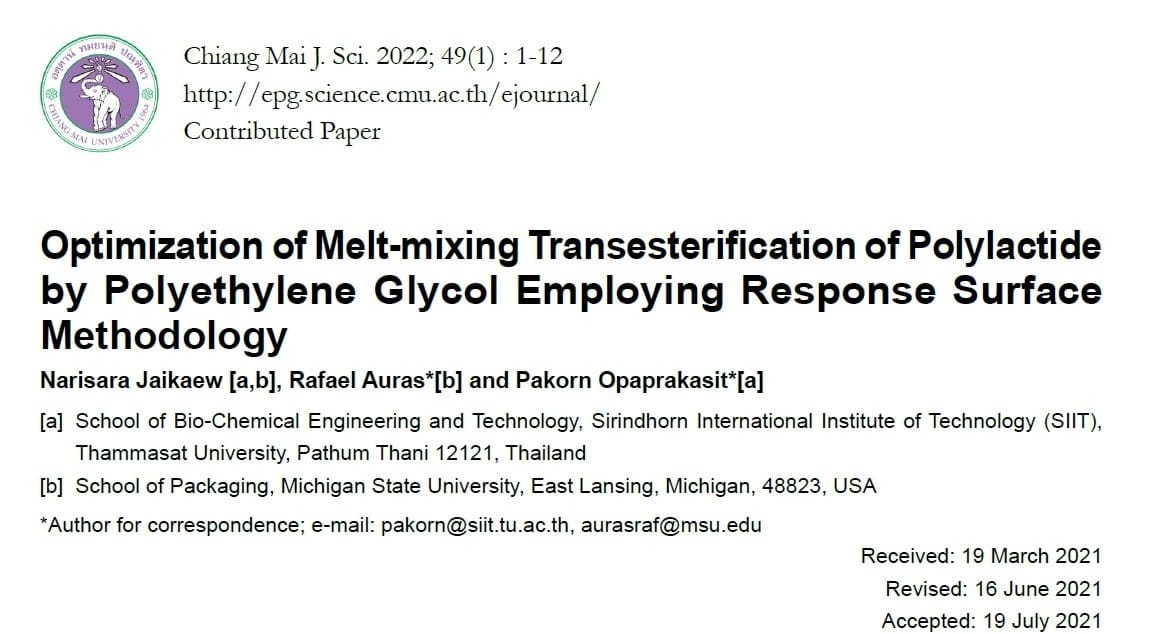 Full 1
The work demonstrates the high potential of the developed nano-sorbent for use in pollutant removal, magnetic separation of toxic pollutants as well as rapid regeneration of the nano-sorbents using induction heating.

Full 1
Smart gating porous particles as new carriers for drug delivery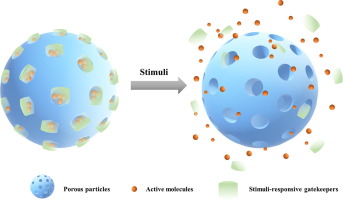 This review summarizes recent advances in the integration of porous particles and stimuli-responsive gatekeepers for effective drug delivery. Their unique structural properties play an important role in facilitating the diffusion of drug molecules and cell attachment.
By
Kamonchanok Thananukul

Full 1
In this study, a cold-drawing process in various environments is developed for poly(L-lactide) (PLLA) monofilaments, whose solvent-infusion mechanism is examined. Multiple necking behavior was observed when the filaments were drawn in water and ethanol, compared to a single-neck deformation when the experiment was conducted in air.

Full 1
Chemical recycling is a promising approach for converting post-consumer bio-plastics, especially polyesters, into small-sized starting materials for other value-added products. In this work, a process for alcoholysis of polylactide (PLA) by various alcohols has been developed. The products are then employed as bio-based polyols in the production of highly elastic polyurethanes (PUs) with self-healing properties.



Copyright © [2020] Functional Advanced Materials Engineering